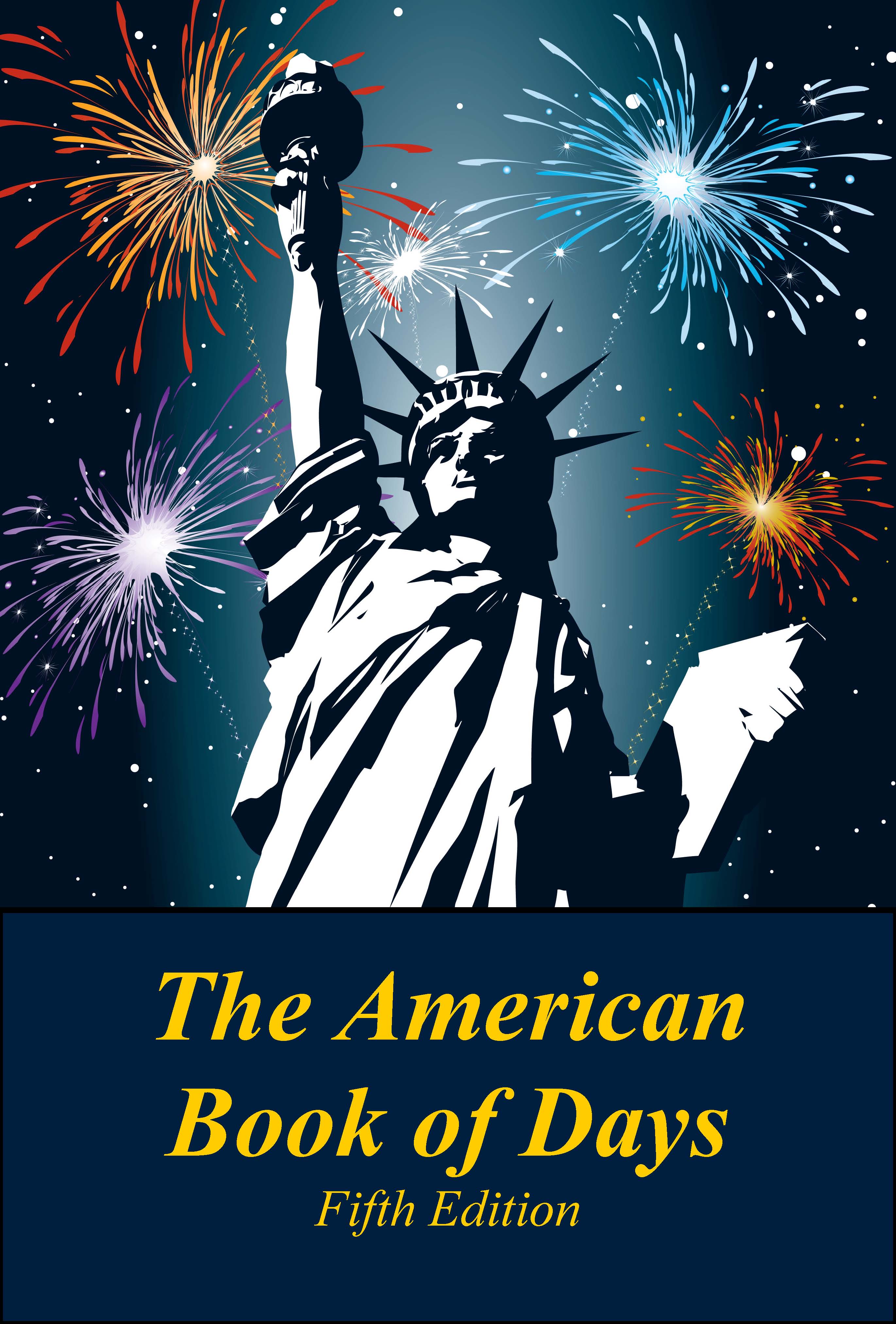 The American Book of Days


The American Book of Days, 5th ed.
Hardcover
ISBN: 978-1-61925-469-5
1,000 pages
Pub. Date: January 2015
Price: $195.00
The American Book of Days, 4th ed.
Hardcover
ISBN: 978-0-8242-0954-4
969 pages
Pub. Date: October 2000
Price: $160.00
Description
Related Products
Completely updated, this new edition highlights American holidays and pivotal moments, arranged in an easy-to-use, day by day format, so readers can uncover fascinating and often overlooked accounts of American history. A truly unique way to showcase important events in American history.
The American Book of Days features 850 essays marking important anniversaries and the birthdays of history-making Americans throughout the 366 days of the year (including February 29th). Since 1937, this unique record has provided readers with a new and interesting way to research pivotal moments in American history, plus a wide variety of holidays and important people. From the issuing of the Emancipation Proclamation on January 1st to the first Women's Rights Convention on July 19th to former Secretary of State George Marshall's birthday on December 31st, this is a rich treasure trove of the kind of detail that makes history come alive.
The fifth edition of this informative title is the first in fifteen years, and is updated with new events and dates that occurred since the year 2000. New to this edition is material on the 9/11 terrorist attack, the wars in Afghanistan and Iraq, the bursting of the Internet bubble, the financial crisis of 2008, the Boston Marathon bombing, and the death of Osama bin Laden. New celebrity birthdays include Al Gore, Maya Angelou, Mark Zuckerberg, Sonia Sotomayor, Elon Musk, Warren Buffett, and Steven Spielberg.
Cross-references, an extensive Index, and a thorough List of Days and Events all make information incredibly easy to find. Additionally, expanded appendices at the back of the book feature historical documents such as The United States Constitution, The Declaration of Independence, The Articles of Confederation, the Mayflower Compact of 1620, as well as historical articles about The Calendar, The Era, The Days of the Week, and The Signs of the Zodiac.
The American Book of Days is also enhanced with approximately 100 photographs and other illustrations for students and researchers, making this a highly recommended core title for American history and reference collections in school and community libraries.