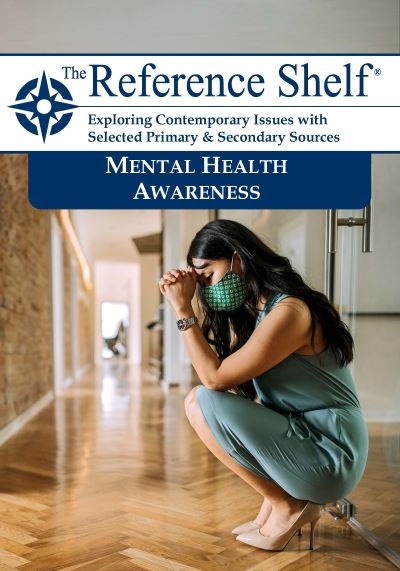 Reference Shelf: Mental Health Awareness

Softcover
ISBN: 978-1-63700-292-6
200 pages
Pub. Date: April 2022
Price: $75.00
Description
Related Products
Some studies indicate that as many as one in four adult Americans suffers from some kind of mental health concern each year. This issue of The Reference Shelf takes a closer look at mental health in America and the struggle to spread awareness about mental health challenges. Articles in this issue look at topics such as mental health coverage, mental health training for institutions and government officials, and mental health interventions by police. Other topics include mental health and the workplace and efforts to fight the stigma on mental illness.
This volume begins with a preface; a brief definition of mental health, the consequences of not looking after one's behavioral health, and how mental health is accessed in the American health care system as well as the impact of COVID-19 on behavioral health. Mental Health Awareness includes articles, documents, and other literary works that fall into five topics:
Barriers to Access
Behavioral Health in a Time of Crisis
The Ultimate Consequence
The Politics of Behavioral Health
Young People's Problems
Together, this information provides thoughtful, comprehensive coverage of mental health and how the discussions surrounding it have come to be such pressing debates in modern times.